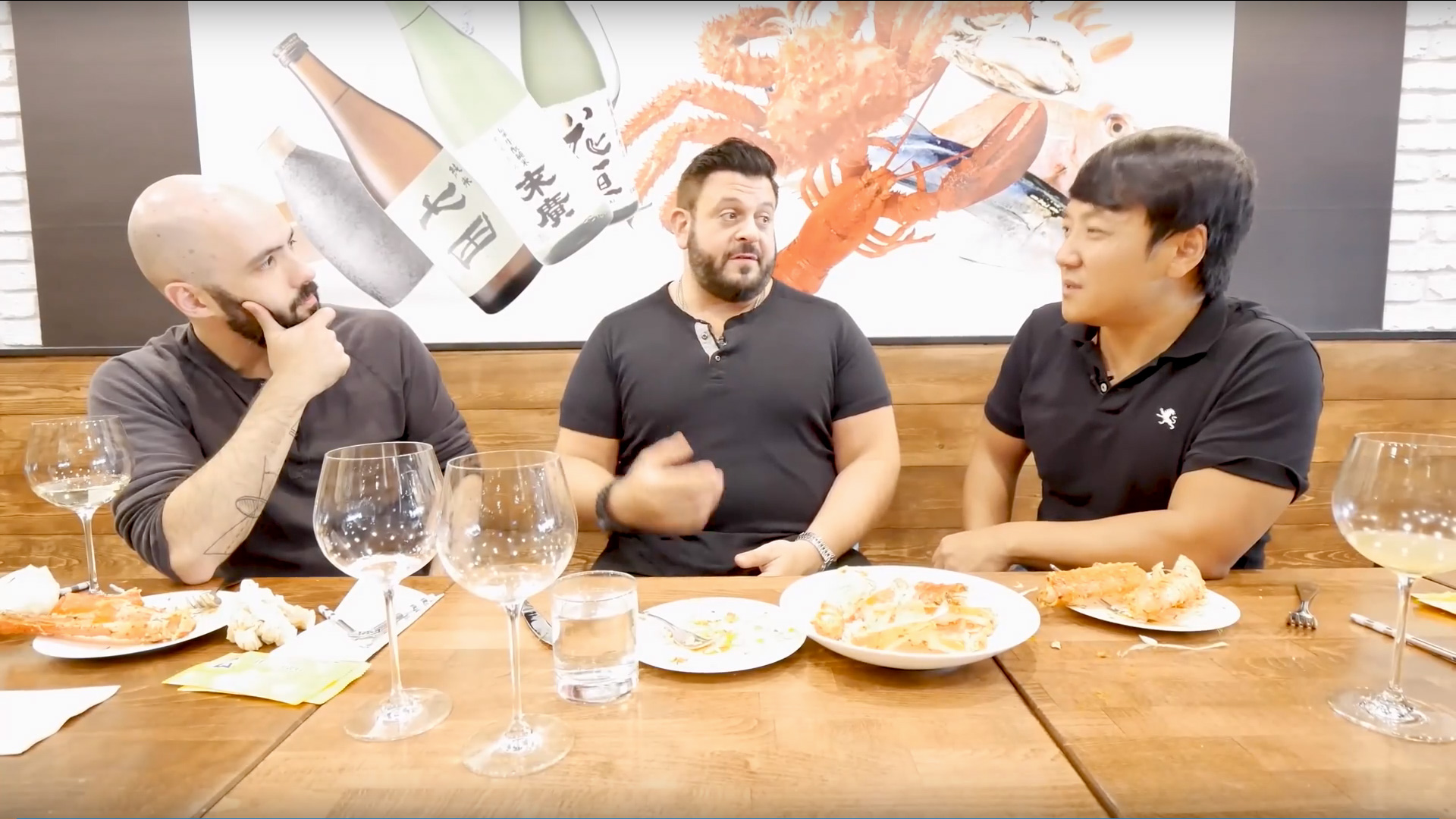 Dec. 16th, 2019
KING CRAB SEAFOOD FEAST & Sake With Adam Richman & Binging with Babish
Mike Chen – Strictly Dumpling on YouTube It was such a pleasure to have my #food heros Adam Richman and Binging with Babish (Andrew) to chow down on an extravagant #seafood feast. We are slated to open Karne Steakhouse in Houston, Texas, and these items with the exception of the cheesy pasta and #sake pairing will be on the non-BBQ part of the menu. Today was the first time our chef cooked these items for a private tasting with the #seafoodandsake sponsored by JFOODO. It was great getting to share a meal with these great food lovers and get a sense of how they like our menu and pairings.
About Sake
10 TIPS to help you learn more science sake: the alcohol that extracts umami.
Tips
10 TIPS to help you enjoy sake more.
Gallery
Learn more about sake through movies.
The culture & the science
Why are seafood and sake such a good match? Unraveling the reasons from a cultural and scientific point of view.